Below you will find the latest issue of Worker's Comp News You Can Use with four great articles that are worth reading.
Work comp changes with respect to remote workers
Cyber-attacks on remote workers
OSHA and employers' requirements to investigate illnesses
Growing trend of employees suing companies due to COVID-19
Retaliation or wrongful discharge
Unsafe working conditions
Disability discrimination
FMLA & FFCRA violations
Wage & hour violations including meal breaks
If you have any questions about any information in these articles, please email or call us.
Wishing you good health,
Barry Cohn
CEO, JorgensenHR
---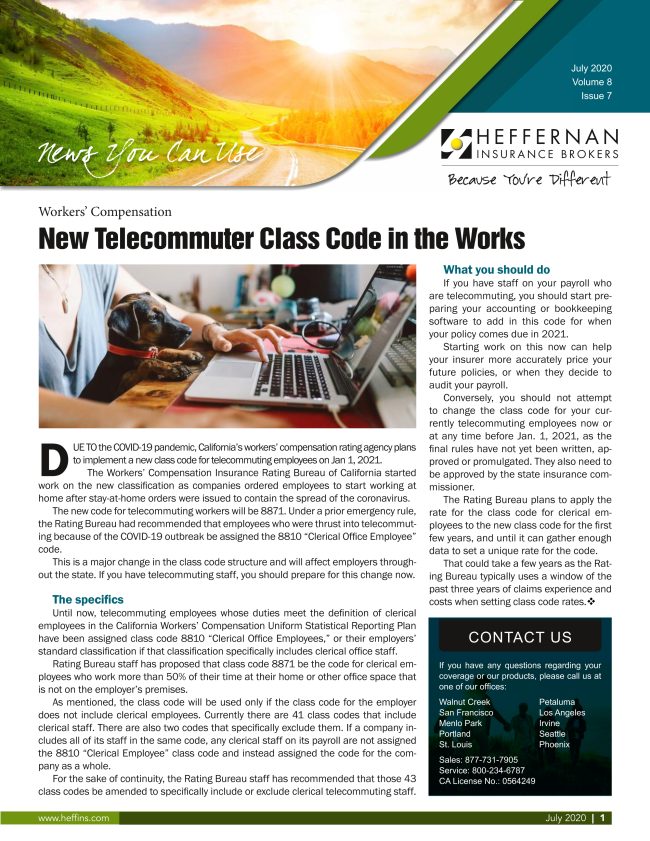 ---
---
As always, JorgensenHR is your source for everything HR, if you have any HR questions or need assistance, please contact JorgensenHR at (661) 600-2070, email
info@jorgensenhr.com
or visit
www.jorgensenhr.com
.